Introduction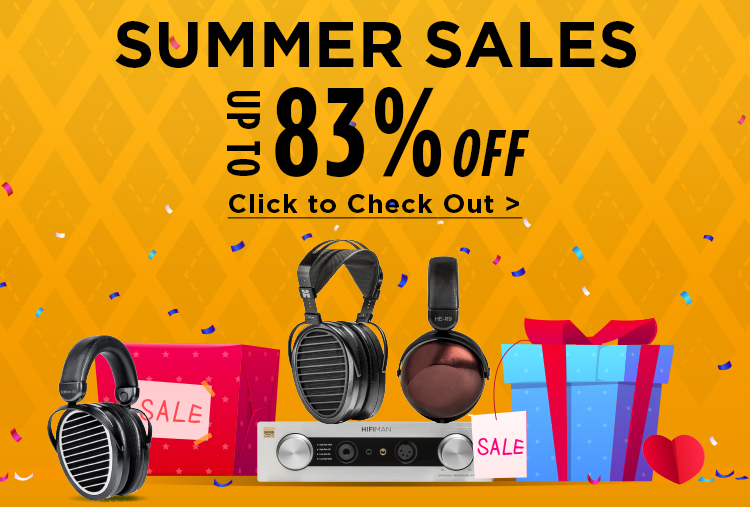 Attention Purchasers:
Please note this version is with the 2.5mm connectors.
Limited to our stock availability, we will ship to the U.S & Canada only.

Customer Reviews
Good headphone, now with dual 3.5mm headphone jacks, quick supply to Europe, very helpful customer service. Packaging recently changed (very poor now) and headphone cable with 1.5 m not long enough. (Posted on 1/10/19)
very high quality sound, headphones quickly delivered, thanks to the store and the support service (Posted on 3/30/18)
Mine are not yet broken in, but I think the sound is nothing short of amazing. I was lucky enough to grab these on sale, but they are EASILY worth their full asking price. Analytical without being harsh, they are able to work their magic without being overly bright or "in-your-face". Subtleties and details in the music are sublime. Comfortable and reasonably lightweight I can listen for hours without listener fatigue and/or the desire to turn them down. They can be driven with a smartphone through the headphone jack (albeit quieter than my other cans), yet they will really come to life with a pure digital source and good DAC/AMP like my MOJO.

This is not one of those "pretty good, considering the price" reviews, as I've heard headphones costing many times more than the 400i, that simply aren't as musically enjoyable.

(Posted on 1/21/18)
These 400i are a steal of a deal for $250-$400 they not only look great and are very comfortable (over 8hrs wearing them and nothing) but also sound absolutely amazing.
very balanced and the mids are lush, highs are crisps and bass is fast and deep but not bloated.
for the price, they hit a huge punch.

GET A PAIR !!!!!! (Posted on 8/5/17)
Agreement
At a time when FDA-compliant face masks are appropriately being diverted to healthcare workers, HIFIMAN Electronics has purchased a quantity of non- FDA-assessed face masks from trusted manufacturers abroad and wishes to donate them to its customers and colleagues. These donations are made in good faith, with the hope – but not knowledge – that the face masks are "better than nothing."
By taking possession of these face masks and/or clicking "Accept" below, you acknowledge and agree to the following:
These face masks are not intended to be used in health care environments, including but not limited to, hospitals, nursing homes, urgent care centers, doctors' offices;
These face masks have not been evaluated by the FDA (US Food and Drug Administration), and they are not intended to diagnose, treat, cure, or prevent any disease;
These face masks may not stop the COVID-19 virus from being transmitted to you through this face mask, or (obviously) via the myriad of other ways that the virus can be transmitted.
In consideration for these donations, you hereby agree to irrevocably and unconditionally release HIFIMAN Electronics and its legal affiliates against any and all liability which any of them may incur as a result of any use of these face masks, including but not limited to, personal injury, illness or death caused by or resulting from these face masks donated to you under this agreement, and agree that neither you nor any of your affiliates will sue any of the above for any such liability.
You further agree to indemnify HIFIMAN Electronics and its legal affiliates from and against any and all loss, claim, damage, liability, cost or expense whatsoever which any of them may incur as a result of these face masks donated to you under this agreement.
This agreement is the entire understanding between HIFIMAN Electronics and you, supersedes any prior agreements or understandings, and shall apply to any donations of face masks made prior to the date of this agreement.